McDuffie County, Georgia Probate Records: Wills and Estates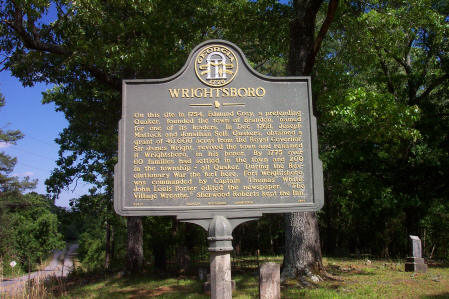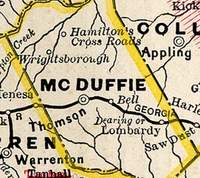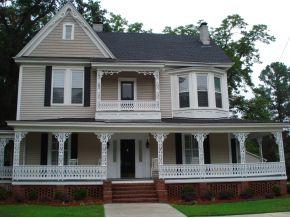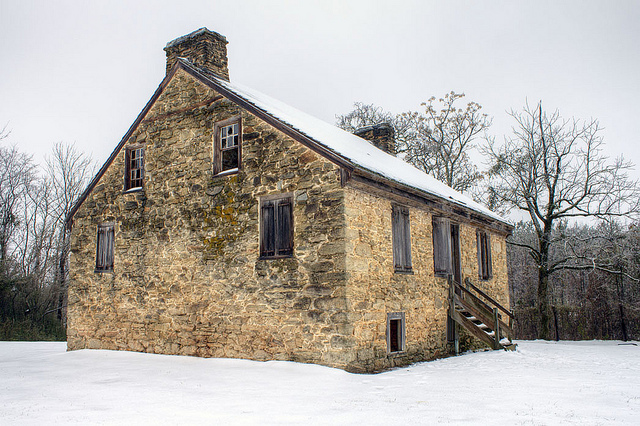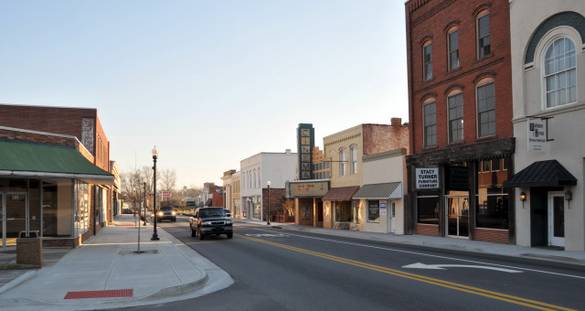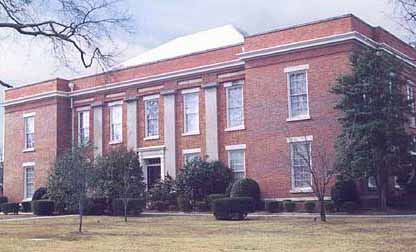 McDuffie County is the home of the first Quaker settlement in Georgia, called Wrightsboro. However, this region originally fell into Richmond and Columbia Counties and those records should also be researched for quaker ancestors. McDuffie County was created from Columbia and Warren counties on Oct. 18, 1870 and was named for George McDuffie (1790-1851), the former South Carolina Governor, Congressman, and U.S. Senator. Thomson is the county seat and the location of the old Quaker Village known as Wrightsboro (formerly Columbia County, now McDuffie). The "Friends" came from North Carolina in 1770 and settled along Germany Creek. Early Settlers: Judge E. S. Harrison, Dr. William Andrew Martin, Charles Washington Matthews, Dr. William Marion Pitts and Colonel John Allen Wilkerson.
McDuffie County Records Available to Members of Georgia Pioneers
Indexes to Probate Records
Index to McDuffie County Will Book A
Index to McDuffie County Inventories, Sales, Appraisements, Years' Support (1871-1927)<
Miscellaneous
McDuffie County 1870 Residents
Maps
Map of McDuffie County
Map of old Wrightsboro Township
Church Records
Quaker Church Records, Baptisms, Births, Marriages, Deaths from Wrightsboro Meeting House
Digital Images of McDuffie County Wills (1872-1885)
Testators: Ansley, Elam; Bacon, Nicholas C.; Barton, Willoughby; Bolton, Benjamin F.; Cason, John F.;Collins, Louisa;Davis, Elisha;Dozier, James F.;Faucett, Anderson;Gerald, Mary;Goins, Nancy;Hamilton, Thomas;Hampton, Henry;Hampton, Preston;Holzendorf, George H.;Ivie, James A.;Johnson, Amos;Lazenby, John M.;May, John;McGehee, Samuel; McKinney, Henry;McLean, William;Neal, James;Odum, Margaret;Paschall, Short;Printup, Jacob;Watson, Thomas;West. Eliza.
McDuffie County Wills (abstracts) 1886 to 1930
Databases of Georgia's Largest Genealogy Website
| | | |
| --- | --- | --- |
| Wrightsboro Meeting House, Thomson, Georgia ca 1810 | Hickory Hill Plantation (on the National Register) | Alexandria, built ca 1805. |